Mini Crow – 3D Printed Mini H Quad for FPV
Introducing the Mini Crow, a 3D printed Mini Quad frame, in an H configuration, that makes it perfect for FPV.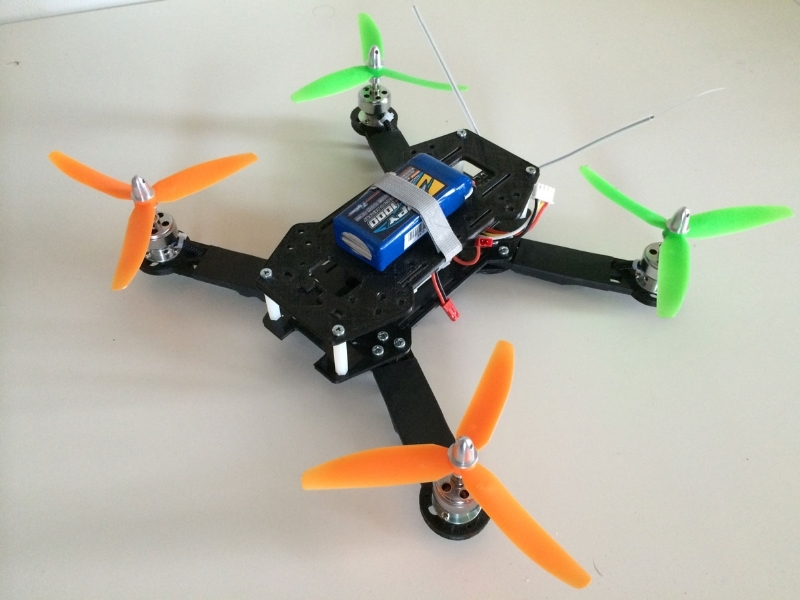 I print these frames myself using black ABS plastic (stronger than PLA). The frame itself is very light and strong, coming in at only 73g. I built mine using Aoxing 2100KV motors, 3 blade 5030 Gemfan props, 10A ESCs and a CC3D controller. To keep it light, I'm using 1,000 mah 3S Lipos. Check out a quick video of me flying it below.
It is a 280mm class, the diagonal distance between shafts is 280mm. It can use up to 6″ props. More pictures:
All hardware is includes, so you can build the quad like the picture below. 30 mm nylon spaces, M3 machine screws and nuts.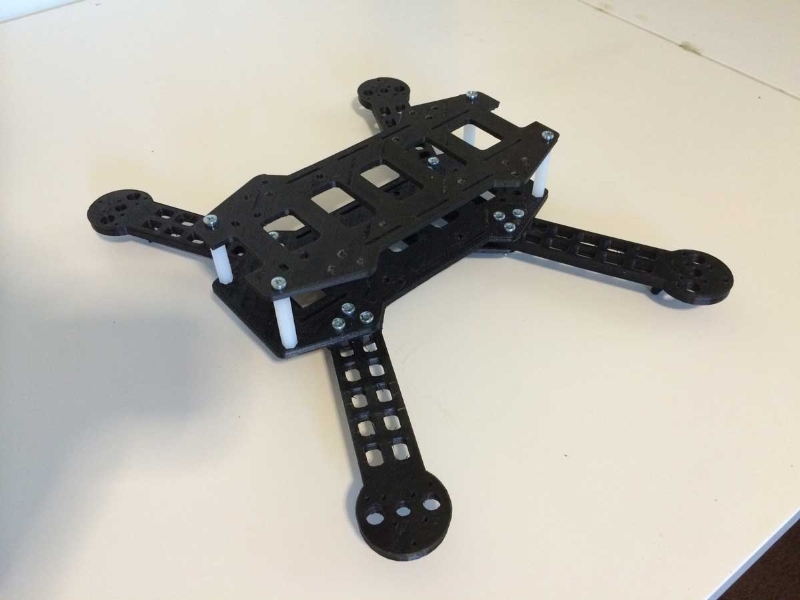 I'm selling these frames and the hardware, shipped in the US, for $50. Please allow 1 week for delivery, 2 days to print and pack, 3 days in shipping transit. Payment and shipping information is handled by PayPal. Frame includes 4 arms, a lower, middle and upper plate. Click the button below to order.
If you need replacement arms (I've never broken an arm, they are pretty strong), you can buy one for $6, or a pair for $11. Click below to order replacement arms.
Replacement Arms. Free shipping in the US.