After ruining 2 ImmersionRC 600mw video transmitters in crashes, where the SMA plug gets detached from the unit, the unit runs without an antenna and the SMA connector is virtually impossible to solder back on, I decided to design and build something that would prevent this.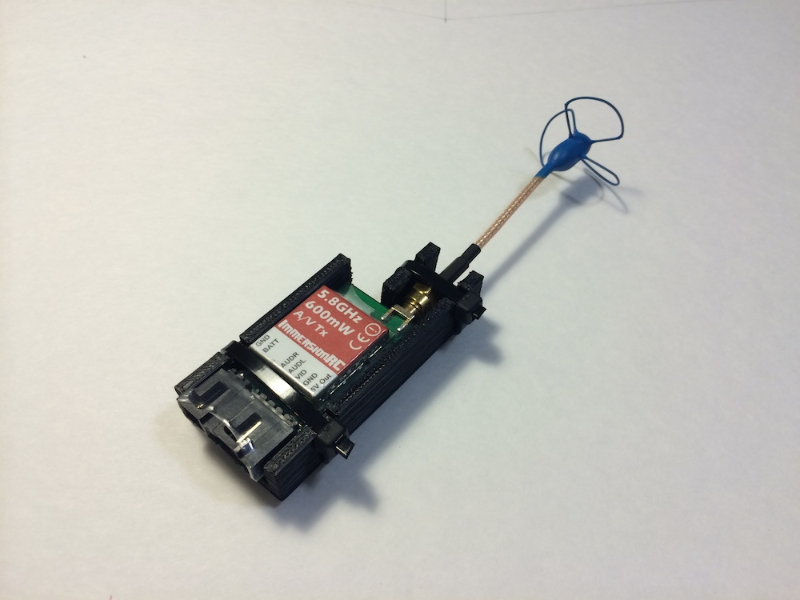 Introducing the PY600, a 3D printed shell that attaches with zip ties to your transmitter. It holds the transmitter and the antenna in place to prevent damage to your transmitter. These are designed and printed by me using black ABS plastic. They weigh 7g or 0.2 oz.
I originally sold these via RCgroups, at this link, but I've decided to implement a simple Buy it now option via Paypal.
They sell for $9 with shipping in the Continental US included, with a discount of a $1 for each additional one you buy. Just select the quantity below and follow the Paypal process. For shipping outside the US, please contact me directly
More pictures