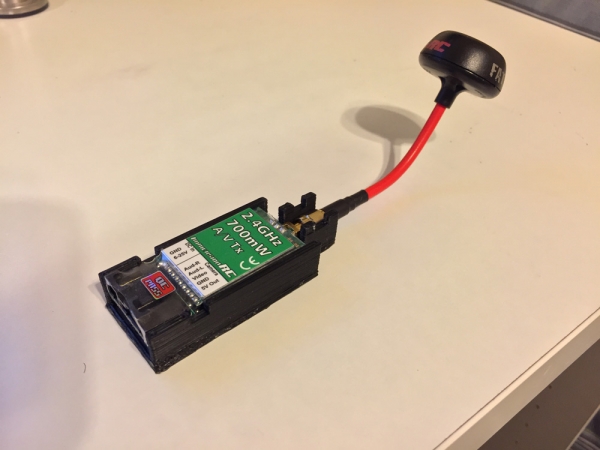 After a lot of demand I've designed, tested and 3D printed a protector for your ImmersionRC 700mw 2.4 ghz video transmitter.
These ImmersionRC/FatShark 5.8 ghz transmitters are great devices, but the do have a weakness: after a crash, the antenna connector is prone to breaking off, and we all know what happens when a video transmitter runs without an antenna (they burn out!). Solve that issue with one of these protectors. Just slip it on and use 2 zip ties to secure it. Simple insurance.
These protectors are my design and printed (by me) in black ABS plastic. They weigh in at 7g or 0.2 oz.
Pricing is the same as with my PY600, the ImmersionRC 5.8 ghz 600mw video protector. They sell for $9 with shipping in the Continental US included, with a discount of a $1 for each additional one you buy. Just select the quantity below and follow the Paypal process. For shipping outside the US, please contact me directly