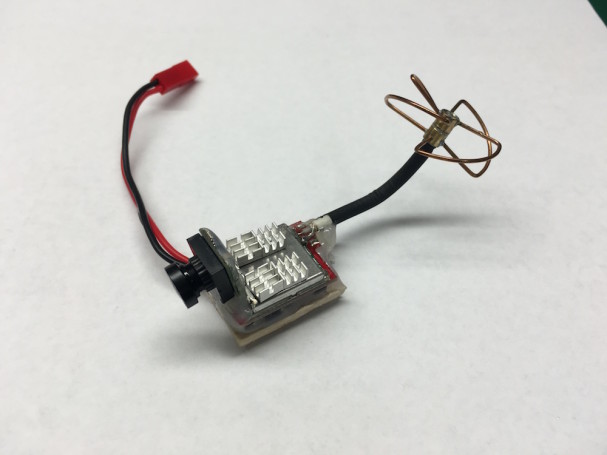 I've got a new product that I've been working on for some time now and ready its ready to ship. Its a 600mw 5.8ghz FPV pod, that includes everything you need for your vehicle. The video transmitter does 40 channels (all of them, including raceband), and changing them is easily done via DIP switches. It includes a right-hand CP antenna that has been epoxied to the VTX for durabilty. You just need to plug the pod in and you'll be transmitting video. It comes with a JST connector, but we also supply 3S and 4S balance port plugs so you can tap into the balance port of your lipo. These VTX are good for a little over a mile, so the limiting factor becomes your rc signal. The camera is a tiny, but very nice 600 tvl 170 degree camera that works great in low-light situations. It is also wide angle.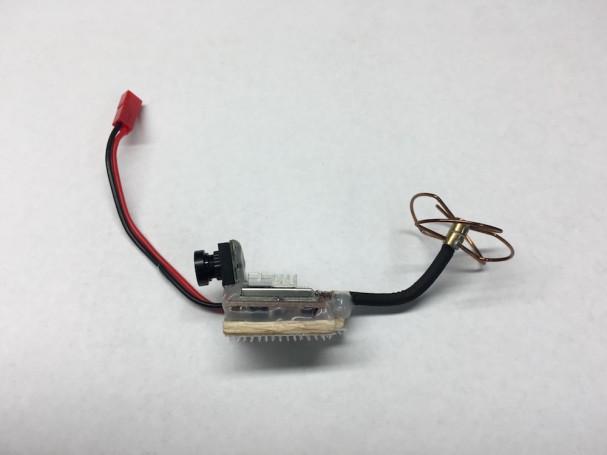 The pods weigh 16g and comes with velcro on the bottom and another strip for your vehicle. Its build with durability in mind, using epoxy and hot glue for strength. We also add heat sinks to ensure your VTX runs cool.We personally test each pod to ensure they work when you get them. They are $90 shipped in the US. Payment via PayPal. Click the button below to order.
Additional pictures:
Raw DVR Footage
Email me at [email protected] if you are an international buyer.
[Standard disclaimer: you are responsible for acquiring any and all necessary licenses and permits to operate this FPV transmitter. Please read up on your local laws and regulations.] F.A.Q. - How to I set it up? Slap some velcro (included) on your plane (or whatever else you want to FPV) connect your battery via the supplied 3S or 4S balance plug and voila! - What else do I need for FPV? Either an FPV monitor or goggles, preferably with a right had circular polarized antenna on the receiving side. - What channels can I use? Any of the 40 available channels. - How do I change the channels? Via dip switch combinations. You'll receive a little diagram explaining how. Keep it handy to change your frequency of you fly with others - How far can I go? I've tested this set up for a little over a mile, then my low RSSI alarm went off on my Taranis. I'm using a 3-turn helical and a clover leaf in my FPV They are $90 shipped in the US. Payment via PayPal. Click the button below to order.